On Point Coaching
New business, new brand, new website
After just having her first baby, Anne wanted to set up her own business which allowed her to balance her work with her family life. Anne is a fantastic coach and is "passionate about bringing out the best in individuals and teams through executive and team coaching, team profiling, culture change, workplace wellbeing, facilitation and leadership development programs".
The brand and website needed to be professional but also reflect her creative side. The theme of a diamond was worked on as it represents quality, strength, and passion, and they are a girl's best friend! It also made a wonderful pattern that we used throughout the website. The website reflects Anne's great communication skills and puts her qualifications and collaborative business model front and centre.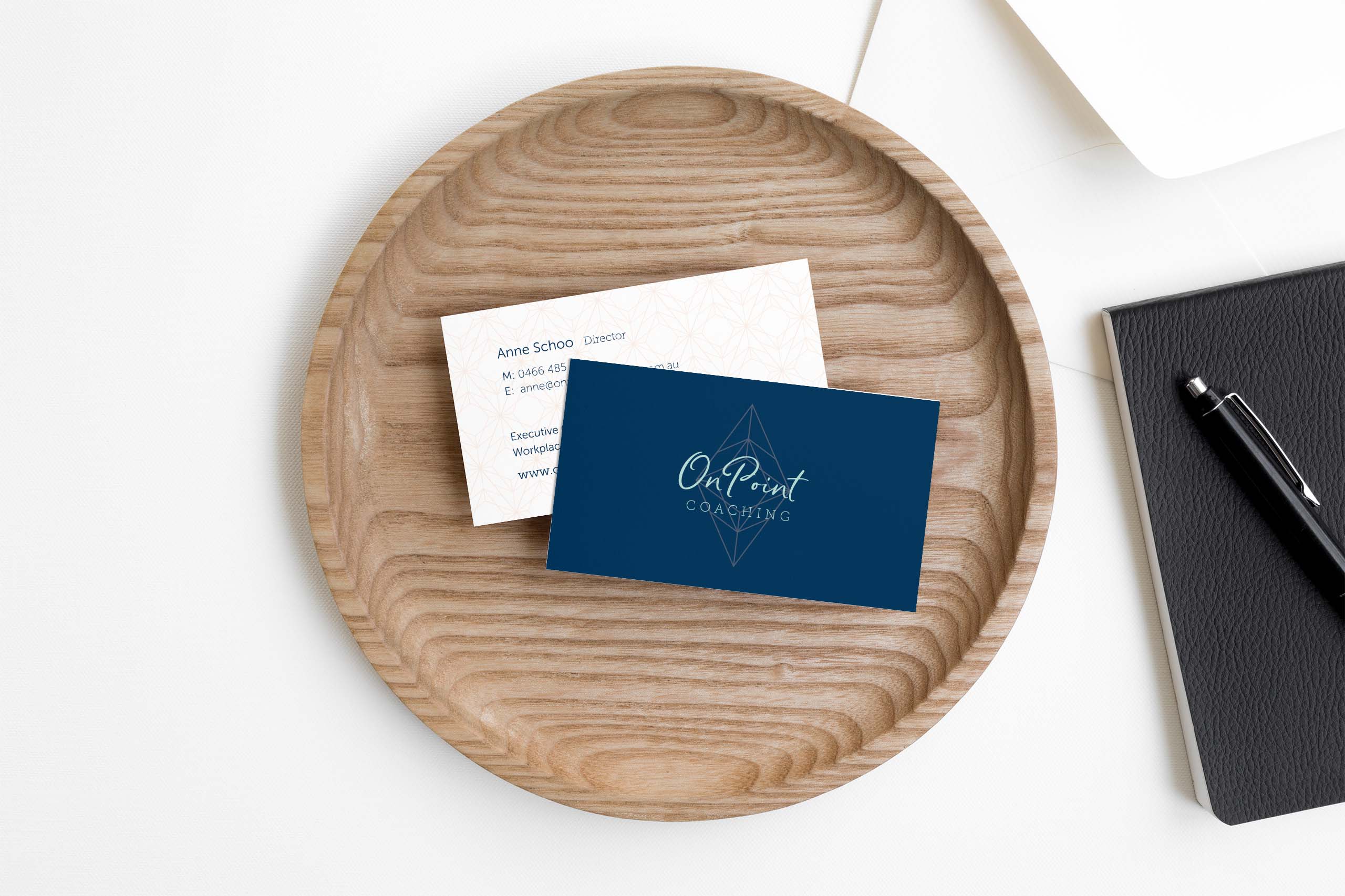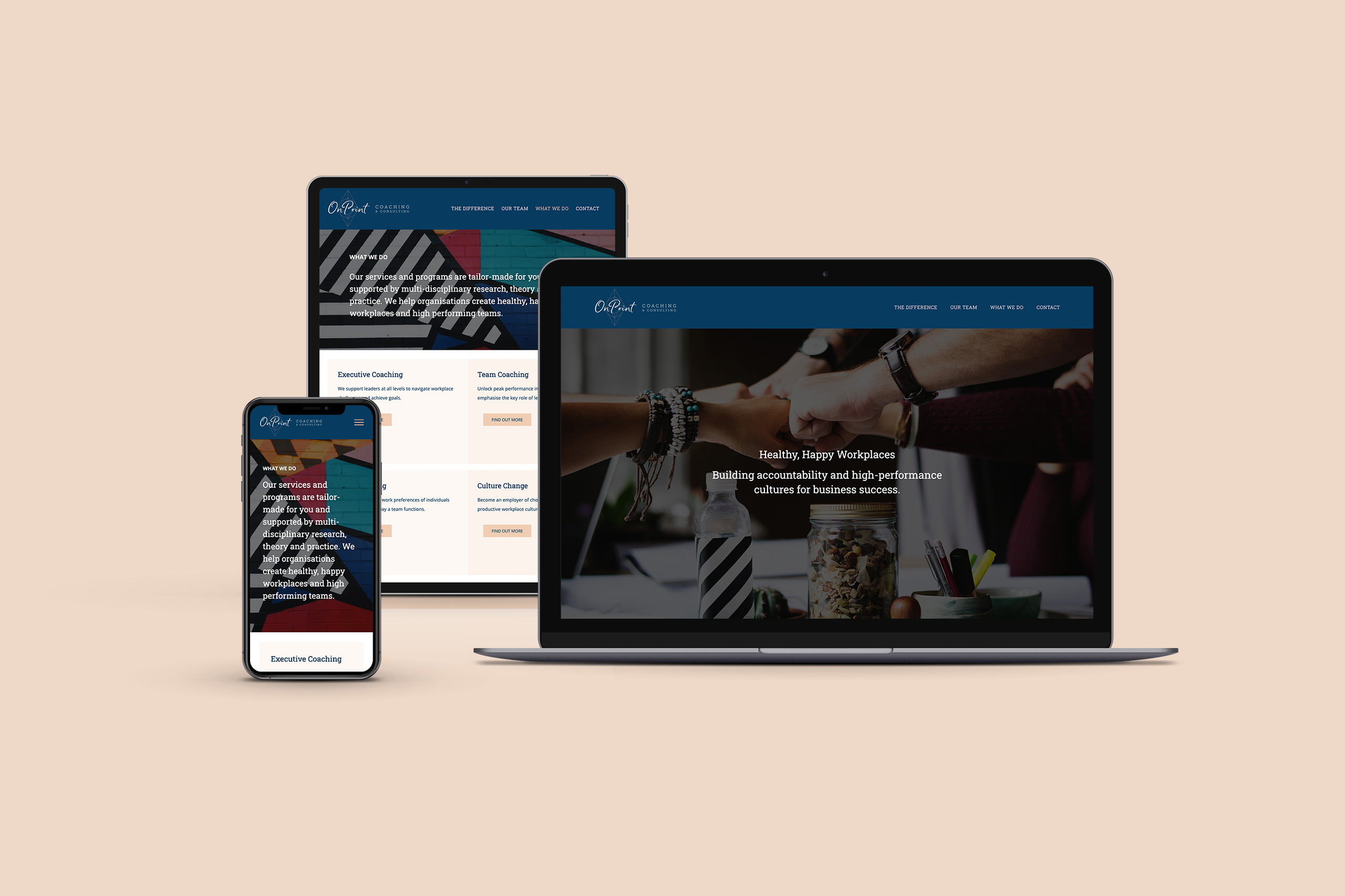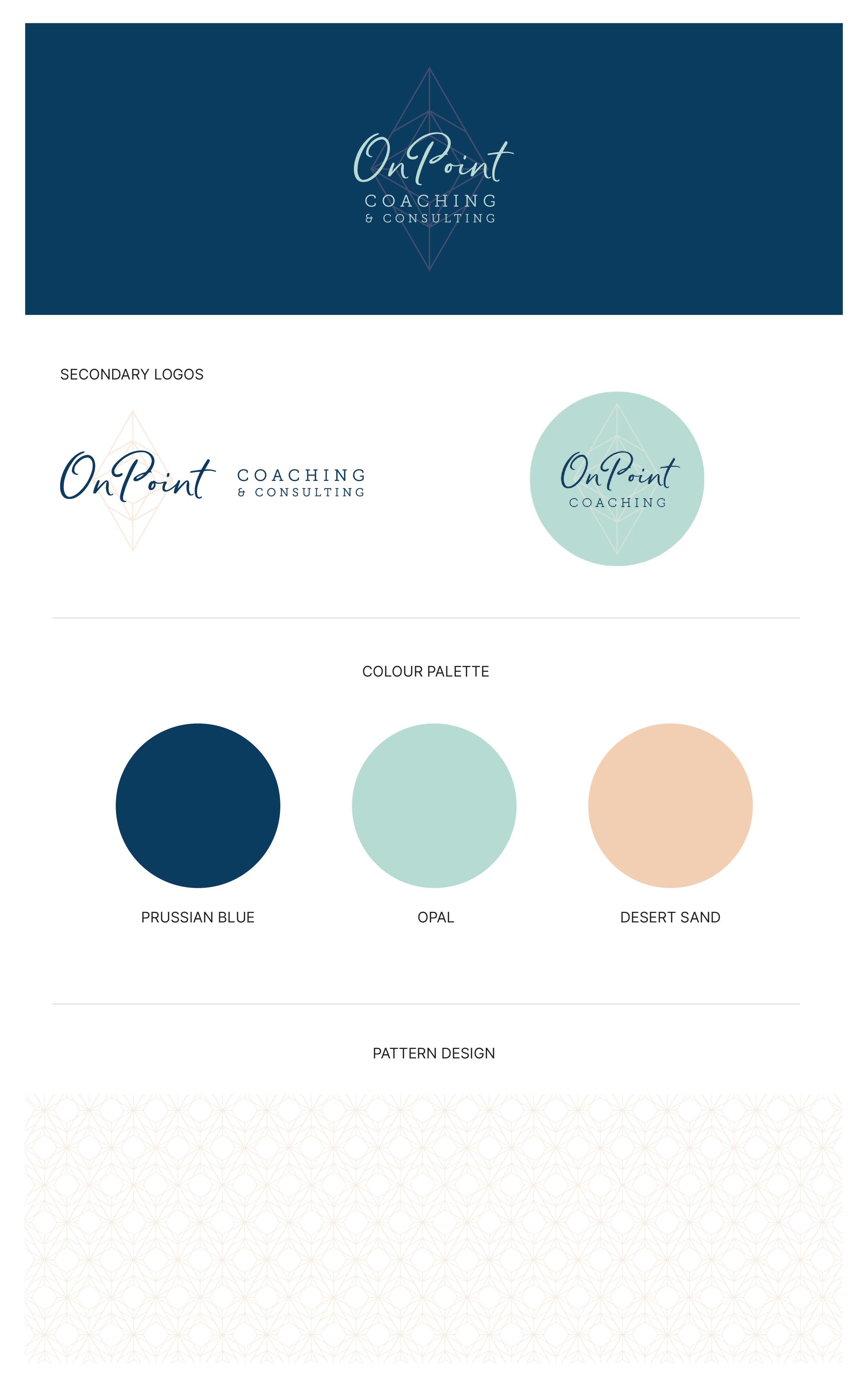 The Result
The On Point Coaching website was designed and developed on WordPress. The branding and graphics have been seamlessly integrated throughout the website, resulting in a professional, consistent and user-friendly experience.
The brand identity reflects what Anne wanted; a fresh and modern logo using the calmness of green as it is the colour of the heart chakra.
This WordPress website features:
The core brand values are easy to find and identify

Informative pages featuring key services and next steps

Clear Call to Actions to encourage visitors to make an enquiry