Grove Property Brokers
A break-out brand design for a new business
I have been working with Jason Ward for a few years in his role as a real estate agent. He decided to go out on his own specialising in land developments and large projects.
The branding needed to be unfussy, simple and effective in grabbing attention. I provided Jason with a few versions for a logo and he came back with this one. All the stakeholders in the business agreed straight away that this was it. So Grove Property Brokers was born and still runs today in the way Jason likes it... not showy, exceptional quality and great communication.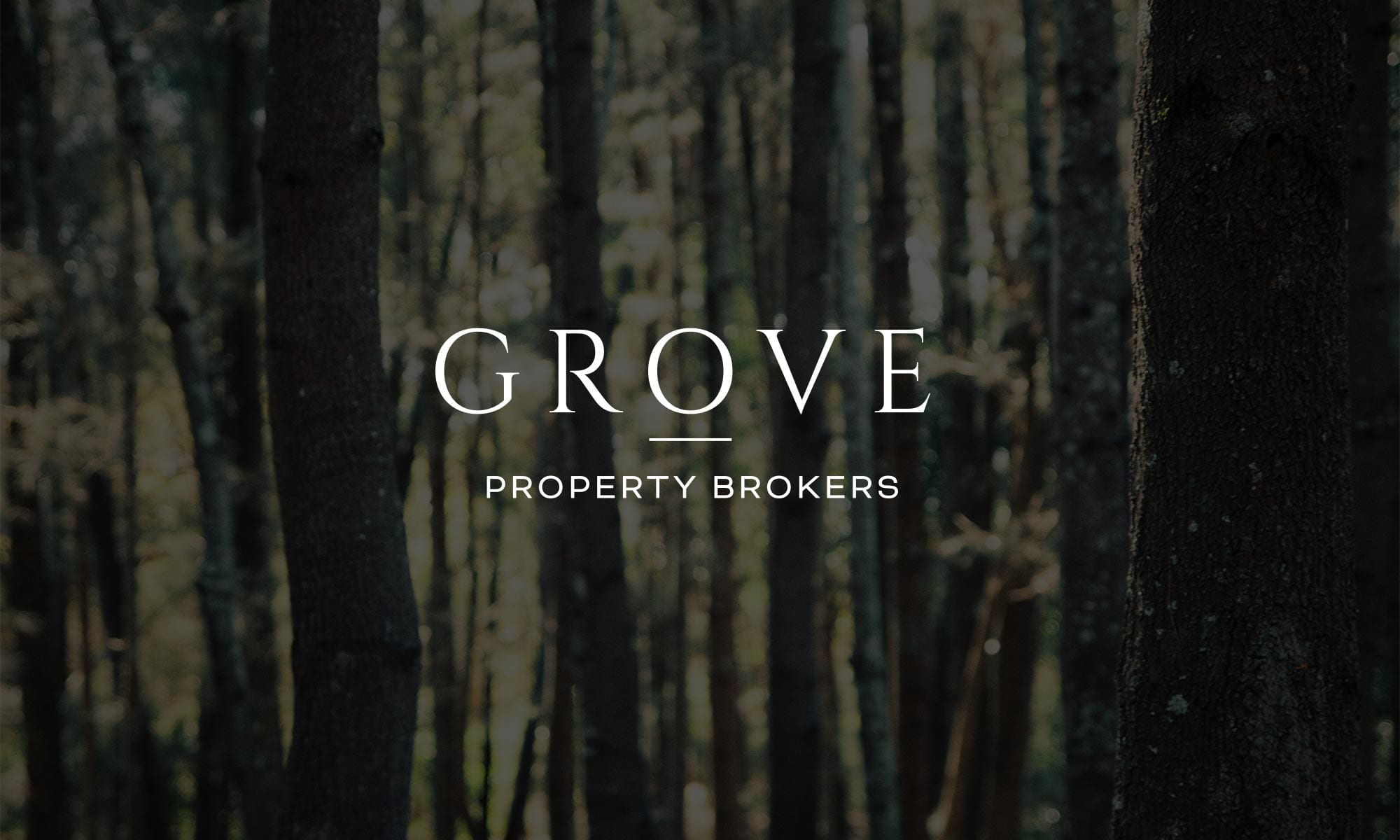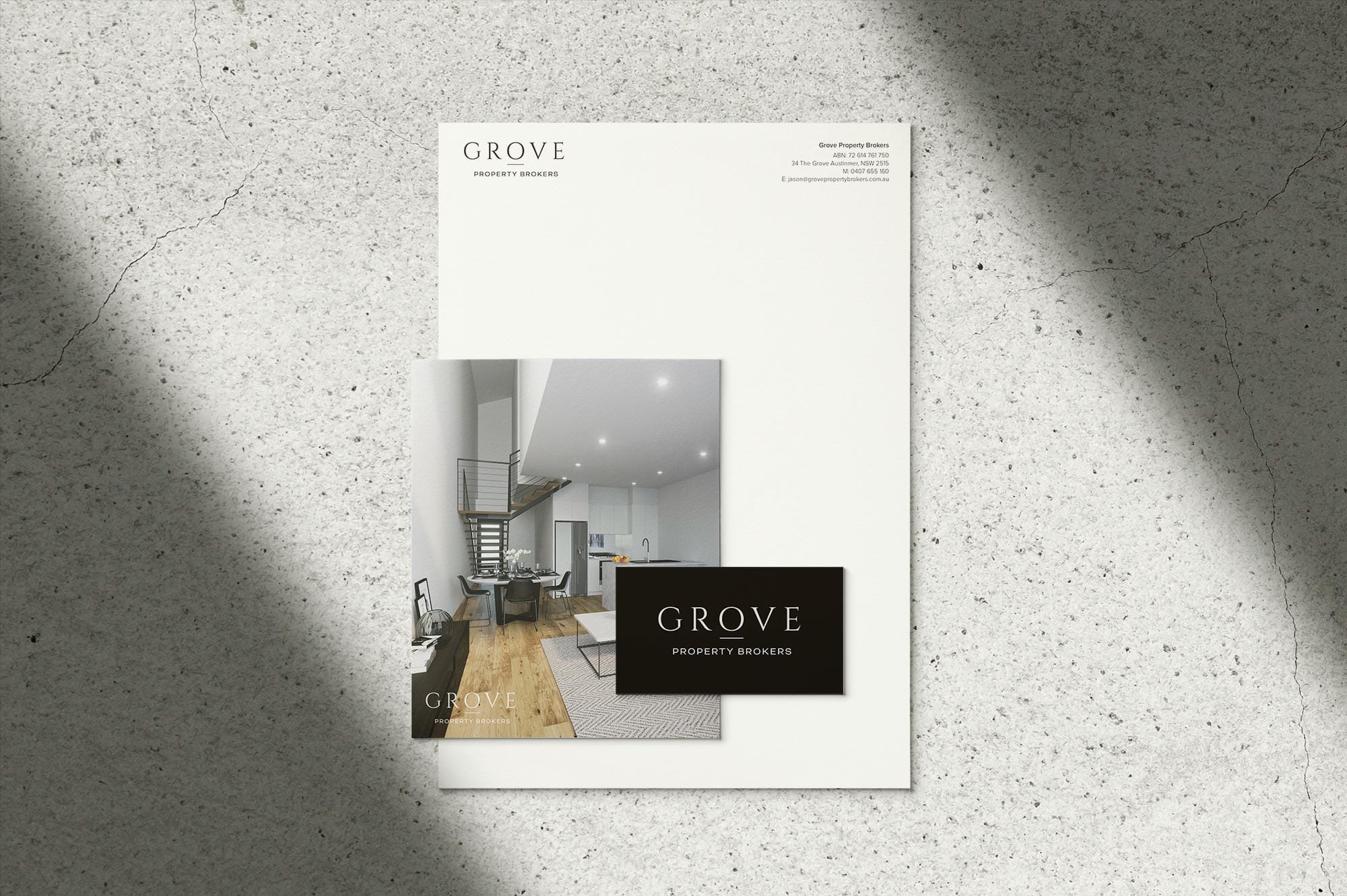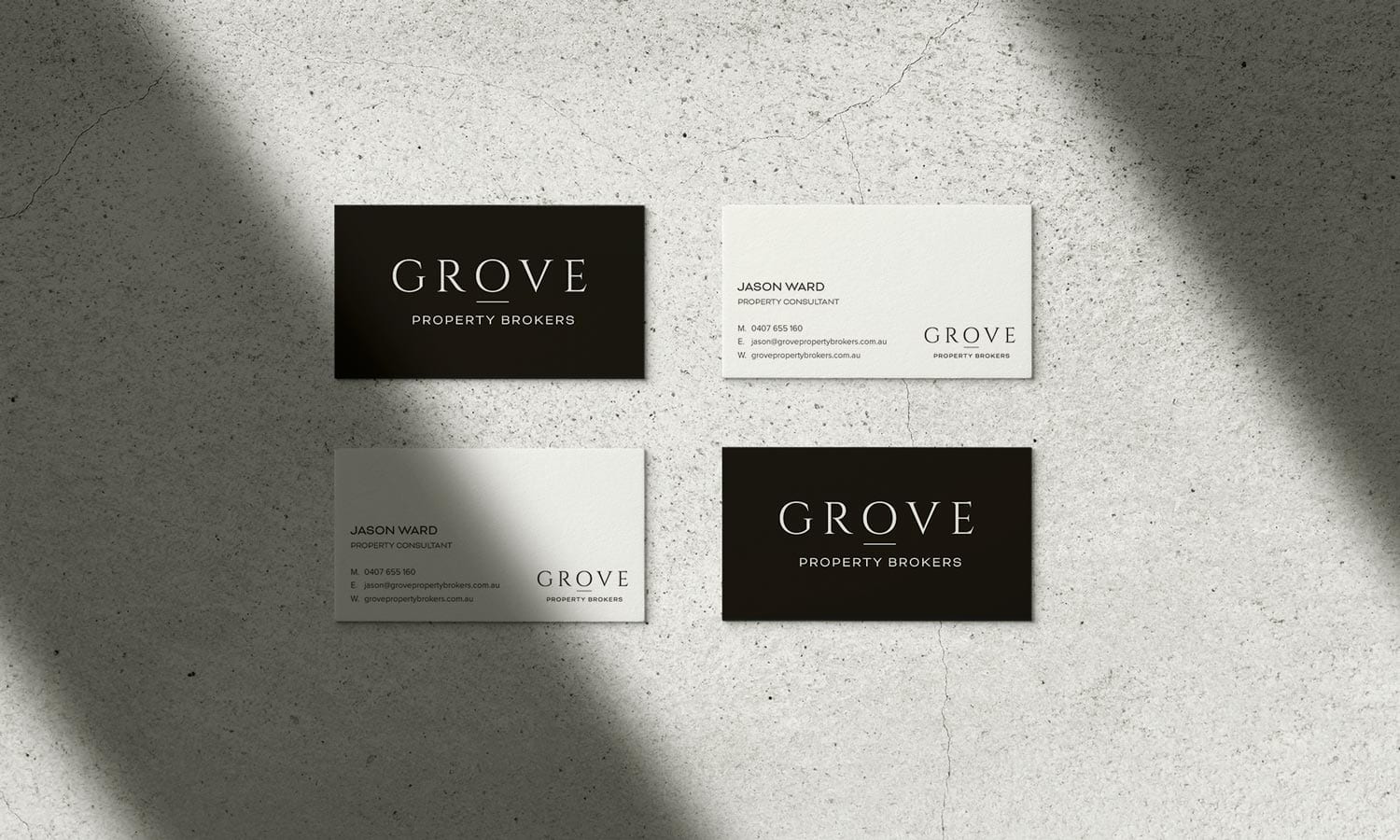 The Result
The brand identity design was kept simple with easy to use colours – black and white. This enables us to custom design patterns and elements when advertising the final product.
The brand identity reflects Jason's work ethic – straightforward and uncomplicated.
The Brand Identity design features:
A clean layout that easily communicates what the business does

The colours allow for custom designs and patterns and can be reversed when needed

Reflects the strength and knowledge behind the business
SERVICES
Brand Identity
Graphic Design